Elaine Adler
, co-founder and driving force behind the Adler Aphasia Center in Maywood, NJ, passed away on August 10, 2023, at her home in Palm Beach Gardens, Florida. She was 95 years young.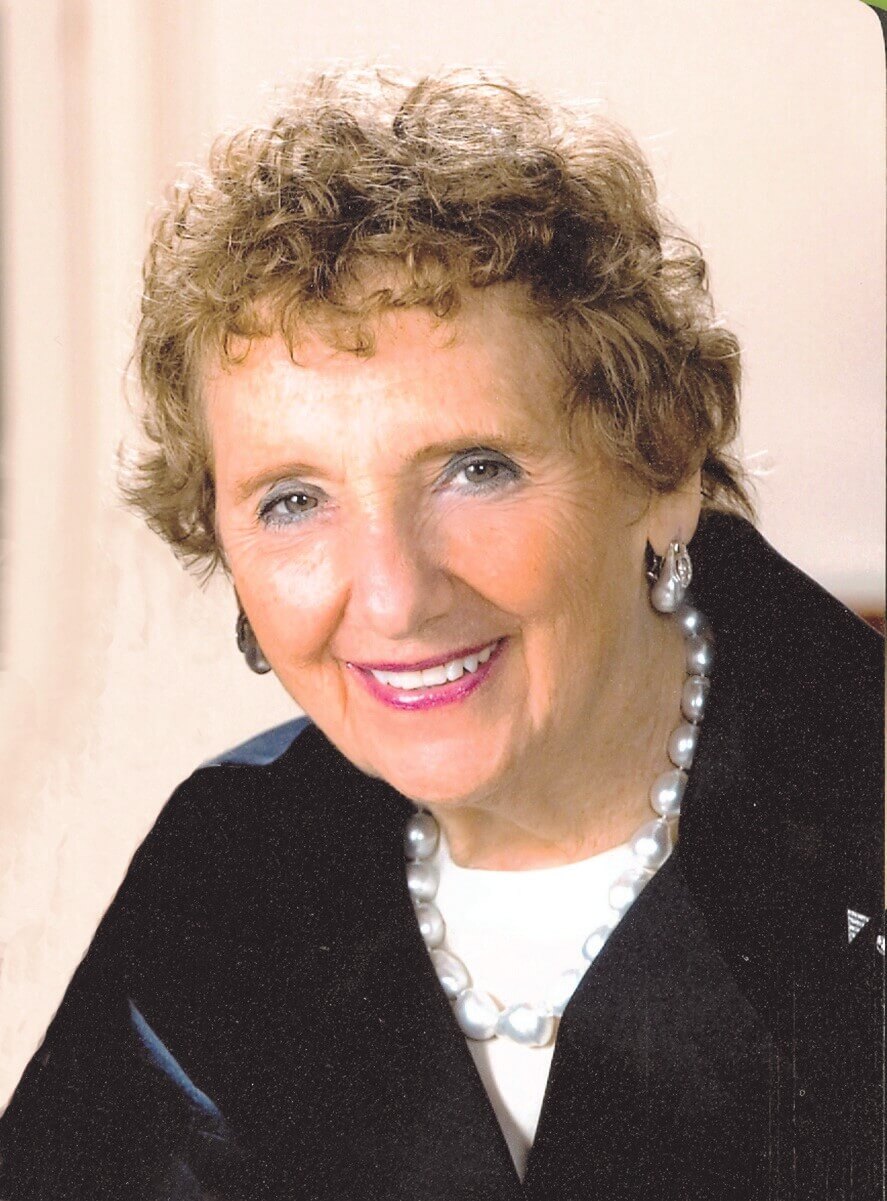 Elaine was a highly respected and tireless activist and philanthropist throughout NJ and beyond. A low-cost, long term therapeutic care option for stroke and brain injury survivors who have aphasia, she launched the Maywood Center in 2003 with her husband Mike when no appropriate long-term therapeutic option could be found for Mike, who suffered a stroke and aphasia in 1993. Since then, the Center has won numerous awards and has become a world leader in long-term aphasia rehabilitation and research, with two other full-service Centers in West Orange and Toms River, seven Aphasia Communication Groups located throughout NJ and the Adler Aphasia Center at Hadassah Academic College in Jerusalem.
Elaine and Mike owned Myron Manufacturing in Maywood, which at its peak employed 14,000 employees in more than 10 countries, selling personalized business gifts and advertising specialties. The business started in Manhattan, where they first lived, but by the mid-1950s the company moved to Teaneck then to Maywood, where they found the space to grow. Elaine and Mike put roots down in Franklin Lakes and had four children — William, Richard, Donald James, and Marie — and 11 grandchildren and a recent great-grandchild.
Elaine was a powerhouse of energy and creative ideas, constantly educating people about aphasia and soliciting support for the Center's programs and growth. "Speak up for people who cannot speak for themselves" was her mantra. A member of the NJ State Aphasia Task Force and numerous advocacy groups, she was a passionate and outspoken voice, often appearing in the media and always ready to speak articulately on behalf of people with aphasia. She invited prominent people to support the cause and applied her intelligence, charisma, and influence to help those in need. In 2017, just two years after Mike's passing, former NJ Governor Chris Christie signed into law the Mike Adler Aphasia Task Force, making NJ the first state in the country to enact legislation to increase the provision of support services to people with aphasia.
Several years ago, Elaine was asked what the best part was of starting the Adler Aphasia Center. "Oh, I just kvell when I visit the Center. Sometimes I think I get more out of it than the people we serve! To see what people with a communication disorder can accomplish is truly inspiring. There was a young woman with aphasia who came to us, who couldn't speak at all and cried all the time. All she wanted to do was to relearn how to read books to her small child. And she did it! Another young man with aphasia was a city councilman in a local town and wanted to run again and be able to make his acceptance speech. He practiced that speech every day. Well, he won the seat and made the speech! This Center has made our lives so much fuller, and we've met wonderful people. Anyone who visits here always leaves with a happy heart."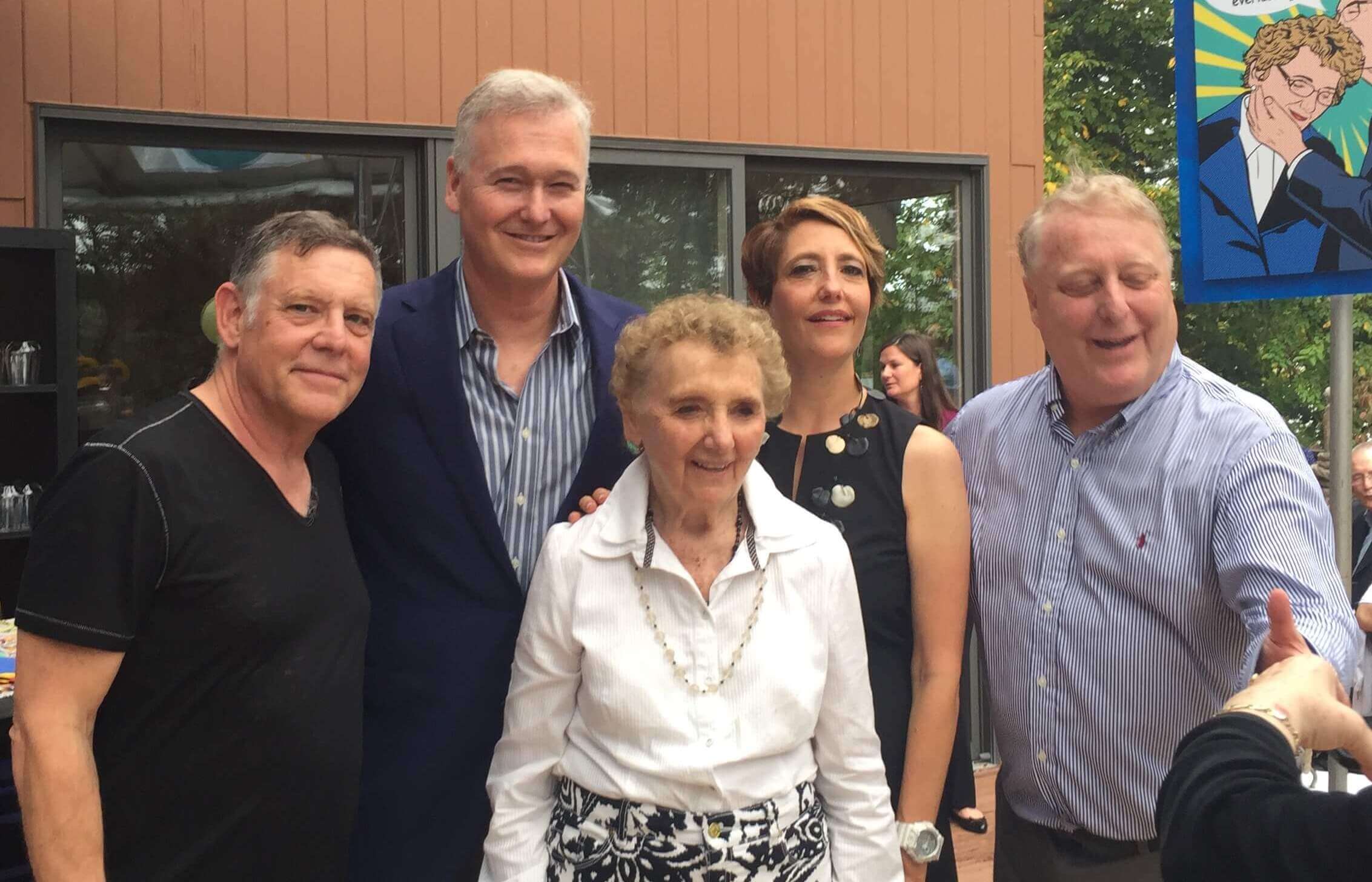 Elaine was a proactive force to be reckoned with in both state and national advocacy for aphasia rehabilitation. Along with Mike, she was the driving force behind the creation of Aphasia Access, an international consortium of aphasia professionals who are leading the way to provide communication access for those affected by aphasia. Elaine served on numerous boards, including Ramapo College of NJ where she served on the Board of Governors, Jewish Home and Rehabilitation Center in Rockleigh, NJ, Arnold Gold Foundation for Humanism in Medicine, and Bergen County's Children's Aid and Family Services. Elaine was also a founding board member of Gilda's Club of northern NJ and the Center for Interreligious Understanding. In 2010, She and Mike donated $2 million to build the Adler Center for Nursing Excellence building at Ramapo College, providing a permanent home for their nursing school.
Elaine Adler took a life tragedy – the severe disability of her husband – and turned it into an opportunity to help others on a global basis. Elaine chose to devote years of her life to provide recourse and support for the more than 2 million stroke and brain injury survivors with aphasia and their loved ones – and has provided them with new communication skills and self-confidence that has enabled them to live productive, independent and more fulfilling lives.