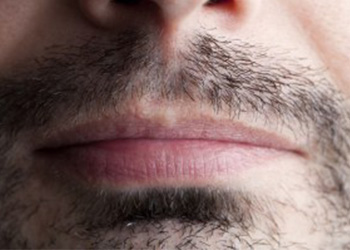 11 Jun

NJ to help stroke, brain injury victims with common language disorder

By Dino Flammia

You want to tell your spouse about your day, but you can't find the words to do so.

Countless times daily, there's a word on the tip of your tongue, but it just won't come out of your mouth.

Writing a routine sentence — a simple task years ago — seems impossible.

You could just imagine how frustrating any of that may be. And symptoms like these are an unfortunate reality for tens of thousands of New Jersey residents suffering from aphasia.

Despite the prevalence of aphasia, which affects one's ability to express or process words and thoughts, professionals are still attempting to learn its intricacies and discover how many sufferers may be undiagnosed or untreated.

According to the National Aphasia Association, about 25 to 40 percent of stroke survivors acquire the impairment. All sufferers have experienced some type of injury to the brain.

To get a better handle on the acquired language disorder, and make recommendations for treatment, New Jersey is in the process of creating the Mike Adler Aphasia Task Force — the product of a bill signed into law in May.

The task force will consist of 13 members. Within 12 months of the group's organizational meeting, the task force must submit a written report to the governor and legislature on its findings.

The task force is named after the founder of the Adler Aphasia Center, who passed away in his Franklin Lakes home in 2015.

As a speech language pathologist with Universal Institute in Long Branch, 30 to 40 percent of Lisa Scott's patients have some sort of aphasia. Within seconds of meeting a patient, she can typically tell if aphasia is on their list of issues.

But aphasia is not a symbol of depleted intelligence, Scott notes. In fact, many of her patients are perfectly aware of the problem.

"People with aphasia are not stupid; most of them just have this deficit where they can't get their message across," Scott said. "It doesn't mean they don't know what's going on. It doesn't mean they don't know exactly what they want to say. They just can't convey what they want to convey."

In the most severe cases, Scott said, her patients struggle to both understand others and express themselves. But expressive aphasia, on its own, is what she sees most.

"A lot of times they'll just stumble over words," she said. "Sometimes another word will come out and they'll say, 'Oh, that's not what I meant to say.'"

According to the NPA, complete recovery from aphasia is unlikely for those who suffer symptoms that last longer than two or three months after a stroke. However, improvement is possible over time with the right strategies.

Beyond running communication and comprehension drills for her patients, a major step toward success for Scott is raising awareness of the issue with those who don't realize they're failing to make sense when forming a sentence.

"If they don't think they have deficits, then that's a pretty tough thing to work on," she said.