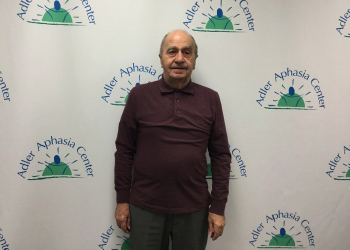 05 Dec

My Love for Barbara…From Italy to the United States

By Giuliano S.

I was born and went to school in Italy. After I was done with school, I worked in Genova in a TV & Appliance store.

In 1962 I was in the Italian Army and had a girlfriend named Barbara. Barbara's mother and brother had gone to the United States. I knew that Barbara was going to go to the United States too and I had to decide what I was going to do.

While I was stationed in Rome, I met some Canadian diplomats. After the army, they arranged for me to go to Edmonton, Alberta. They got me a job at Hudson Bay (a store like Macy's). After working for one year, I was able to visit Barbara in the United States. I visited for two weeks near Christmas time and then had to go back to work in Canada. After that, my three brothers were able to join me in Alberta. Two of my brothers were married with children and came with their families; they worked as mechanics in Edmonton. My youngest brother worked in a different city at a TV and Appliance store.

I remained living in Canada until 1969. In June of that year I moved to the U.S. and married Barbara. In 1971 our son Robert was born. We lived in Hoboken, NJ. I worked as a supervisor at Emerson TV repair shop. The following year I worked at Admiral T.V. as a repairman for TVs, refrigerators, and air conditioning units. Then that year our second child Rosemarie was born.

We continued living in Hoboken for many years until we bought a home in Little Ferry, NJ. After a few years, unfortunately, Admiral TV closed shop. At that time I began working at Saima, an Italian company specializing in auto draft systems. For the next 20 years I was the service director, traveling throughout the United States, including Alaska, until I retired in 2009. Unfortunately, the next few years were spent caring for my wife's cancer and my stroke.

In 2009 I became a member of the Adler Aphasia Center. For many years my wife Barbara and I participated in the programs. In July 2016 Barbara passed away. Fortunately, my two children, Robert and Rosemarie, supported my returning to the Center. Thankful for the experience here, we were able to contribute to the donor wall.