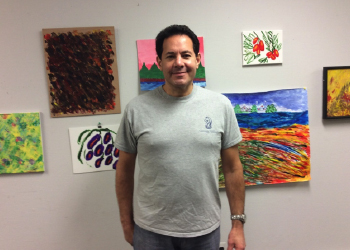 05 Dec

My Family History

By John R.

My family history begins in Puerto Rico and Dominican Republic. A long time ago, my great-great grandparents started their own company in both countries. They worked very hard. The family business was passed down through generations. By the time it reached my grandparents, my grandma was pregnant with my dad, Juan. She ended up giving birth early at 8 months pregnant in Dominican Republic. Three days after giving birth, they went to Puerto Rico for work. My dad would go to school in Dominican Republic and spend the summer months in Puerto Rico. He travelled a lot because of his parent's work. Part of their business was coffee and fruit. As a child, my dad would pick the coffee beans, mangoes and other fruit. He would also pick quenepas, a Spanish lime, by pulling them off of the trees. The quenepas had to be picked during the summer months, otherwise the trees would stop producing fruit.

By the time my father was 19 years old, he met my mother, Ana, in Puerto Rico. They fell in love and moved to America when they were only 22 years old. It was 1953 and they chose to move to New York City. My dad worked there as a doorman and my mom stayed home. A couple years later, they had their first child, Delia. In 1958, I was born as Juan P. Rosas, Jr. After giving birth to four children, my mom started working in the cafeteria at a school.

I spent my childhood in the Lower East Side. I eventually met my wife at a dance club in New York City. We decided to move to Rutherford, New Jersey which is where we got married and raised our two daughters. Our daughter Natalie became a teacher and had her first child and Lauren is now a physical therapist.

Our family travelled to Puerto Rico a lot, but I went every year to visit my dad who decided to move back. I was planning to go to Puerto Rico sometime next year and visit my family that is still there, but I am not sure since Hurricane Maria hit the island in September. My dad's sister, Luz is 91 years old and still lives on the island. Her husband recently passed away.

I am eager to go back to Puerto Rico, but I haven't visited since I had my stroke. In large thanks to physical therapy, the symptoms of my stroke have improved. Since I can now move my arm and leg much better, I look forward to my return to Puerto Rico to visit my Aunt Luz and other family members.