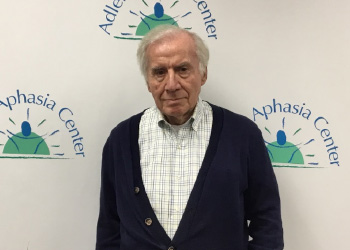 19 Nov

About Richard

By Richard G.

I had a stroke 2 years ago in June of 2016. I have been a member at Adler for a year. Before I had my stroke, I was in sales. I have always been a resident of N.J. I have lived in Fort Lee and Palisades Park.

I am married and have 2 children, a boy and a girl. My son lives in Fort Lee and my daughter lives in Hoboken. My daughter has two children, John and Will.

My hobby is flying model airplanes. I belong to the Society of Model Aeronautics. I have 6 planes. They are different from drones. I fly precision stunt planes. It took a long time to learn these maneuvers. There isn't space in the city to do much flying but I can go to local parks to pursue my hobby. I am a sports fan and enjoy watching the Pittsburgh Steelers.

I enjoy coming to Adler because it gives me a routine that gets me out of the house and moving. I am a landlord also. I have property in North Bergen and in Palisades Park that keeps me very busy when I am at home. Adler is definitely more fun than being a landlord.