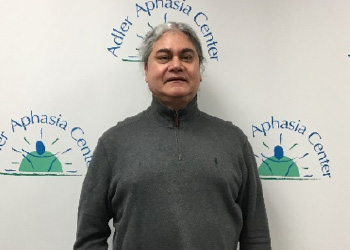 19 Nov

About Javed

I was born and went to school in England. At age 9 and 21 I traveled around the Caribbean with my family. Around 10 years old I traveled around Europe with my family. At 15 years old I traveled to India. At 18 years old I traveled to Bangladesh. At 19 years old I traveled to Pakistan. Then I moved to New York at 19 years old. I got married at 25 years old in New York. Then I had two children while living in New York. After, I moved to Tenafly with my wife and children. I still live in Tenafly currently.

Before my stroke my career was network engineering at AT&T. I worked there 15 years. Now I enjoy watching sports especially basketball and tennis. I took up jewelry crafting in our member-run store "Something Special". I come an extra day each week to make necklaces, bracelets, and earrings. This group gave me a new way to explore and express my creativity. On Friday's I go to a rehab-nursing facility where I sell the crafts I make with other members. This money goes to our scholarship fund.

You always know where I am in the center by my hearty laugh and smile.